President and Director – Dr. Myron Shekelle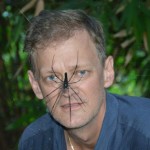 Dr. Myron Shekelle has more than twenty years of experience bringing people and organizations together into a support network for accomplishing shared objectives, particularly those that utilize higher education and scientific research to promote the sustainable use of natural resources, particularly in Southeast Asia, Korea, and the Pacific Rim.
In the current socio-political context his goal as a scientist is to see that global climate change mitigation initiatives are designed to best mitigate biodiversity loss, while simultaneously ensuring the livelihoods of the people who live within and on the fringes of project areas through sustainable development.
One key objective within this is to guide the certification standards for sustainable palm oil, such that efforts to mitigate biodiversity loss and climate change truly benefit from the unstoppable expansion of this crop.
As an educator my goal is get students involved in scientific research, learning by doing and learning by teaching, wherever possible, in an environment that is inclusive, where the inherent value of bringing together students from diverse backgrounds leads to "a success unexpected in common hours."​
Projects & Activities (recent, current, and in development): Brunei, Cambodia, Indonesia, Korea, Laos, Malaysia, Philippines, Singapore, Thailand, United States, Vietnam.
Click on the link below to read a story about my life and career.
http://m.goskagit.com/his-endangered-find-local-scientist-works-to-promote-conservation-and/article_b5d1fd18-8d88-55b3-8495-1734005430e0.html?mode=jqm
Communications Manager – Steven Stilwell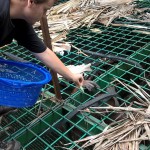 Steven Stilwell completed his bachelor's degree in Bio-cultural anthropology in March of 2015 from Western Washington University. Since then he has been involved in animal welfare and conservation projects in North Sulawesi in Indonesia working on designing enrichment programs for captive orangutans rescued from the illegal wildlife trade at the Tasikoki Wildlife Rescue Centre.